Some client's sites & feedback.
If you're not a technical person, but you want to run a business, you feel very out in the cold these days. 'Get yourself a website' people would say, and I'd break into a sweat.
Very Simple Sites was the answer to my prayers.
Natalie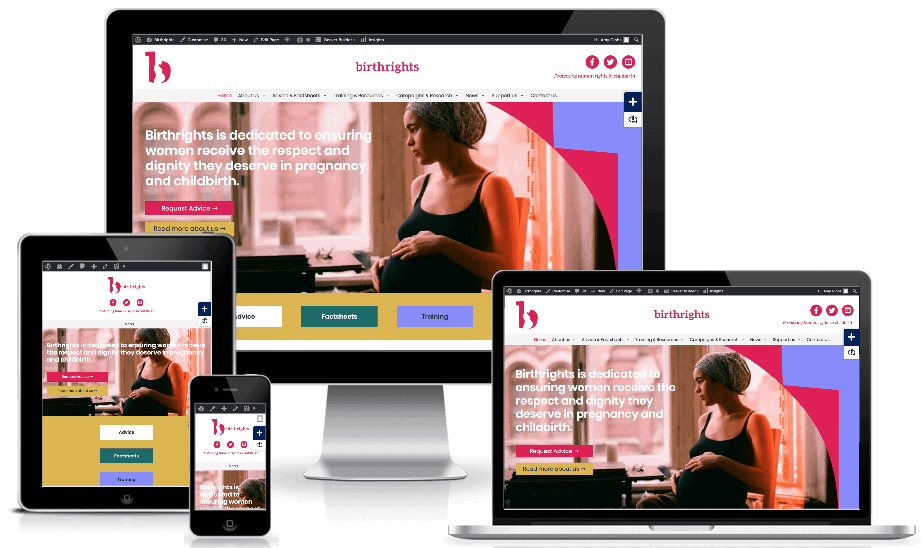 Birthrights
Birthrights does important work for women's rights in maternity care and childbirth and their website was in need of an update.
We were provided with the design and built the site so that they now have a bright colourful site to help spread their message and provide invaluable support to birthing families.
Smartkidz Play and Learn
Smartkidz needed a website for their local after school and holiday playscheme so they could advertise the clubs and allow parents to book places online.
The site features superb photographs along with document downloads, booking and contact forms as well as details of all the clubs.
Southgate Packaging Ltd
Southgate needed a new website to reflect their brand and keep them positioned in the forefront of the packaging industry.
Very Simple Sites built the site based on designs provided by Southgate and we will continue to maintain and care for the site into the future.
La Leche League GB
As an established and reputable breastfeeding organisation La Leche League GB needed a site that brought their online presence up to date.
The site allows online subscriptions, donations, a postcode search for their support groups and a membership area for their volunteers.